What We Offer
Innovation Stockyard will help bring your innovation to market. We specialize in animal health ideas, but can also provide a "total package" of support services for any idea. We will work with you one-on-one to test, develop and prepare your idea for market launch—giving your innovation the best chance for success. Our team and board members have extensive animal health industry experience in all aspects of business management and scientific research, with the added benefit of managing a 25,000 sq. ft. on Missouri Western State University's campus. The Innovation Stockyard team can provide support and assistance to you in the following areas, as well as many others:
Business plan
Marketing
Grant writing
Product distribution
Guidance to capital sources
Extensive network connections
Strategic partnership development
Study design
Regulatory assistance
Intellectual property
Product commercialization
Who We Are
Ronan Molloy, JD
President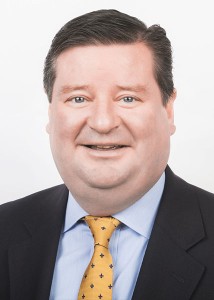 As President of Innovation Stockyard, Ronan Molloy has extensive business development experience, from start-up to mid-sized and large pharmaceutical companies. He can provide consultation to clients in the areas of business management, legal, and government regulations. Before joining Innovation Stockyard, he served in a wide variety of executive positions at companies such as Zoetis (Pfizer Animal Health), Synbiotics Corporation, and Primus Corporation (Trinity Biotech), which helped him develop a large network of contacts. Ronan has extensive experience with planning, executing, and negotiating business in the global diagnostic industry, working with medical and veterinary customers both domestically and internationally. Ronan received his Juris Doctor degree at the University of Missouri—Kansas City School of Law, and is admitted to practice law in both Missouri and Kansas, which provides great benefit to clients. He also received a Bachelor of Arts degree in Economics at the University of Kansas.
Science Officer (Coming Soon)
Nicholas Chapman
Laboratory Technician 
Sara Hagen
Incubator Manager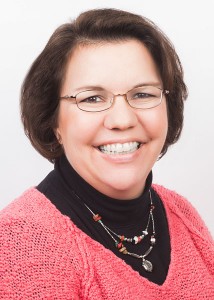 Sara Hagen has been a part of the Kit Bond Incubator since it opened in the summer of 2008. As Incubator Manager, she oversees the management of all activities in the facility. She is typically the first contact for clients and virtual clients upon arrival at Innovation Stockyard. With dual Bachelor's degrees in Mathematics and Accounting from the University of North Dakota, Sara provides critical support to clients in the areas of cost analysis, bookkeeping, budgeting, and financial planning, helping businesses to develop a financial road map. She recently received her Incubator Manager Certificate through the National Business Incubator Association.
Mentoring Stakeholders

AG Processing is the largest cooperative soybean processing company in the world and represents over 250,000 farmers throughout the Midwest. AGP not only processes soybeans into food grade vegetable oils, but also produces by-products such as biodiesel and by-pass proteins.

AgriLabs is a leading animal health, sales and marketing organization with distribution throughout the U.S., which has introduced state-of-the-art products for the beef and dairy industries.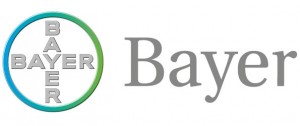 Bayer is a global leader in animal health, providing products to veterinarians, ranchers and pet owners that enable them to help prevent and treat infectious, parasitic and chronic diseases in companion animals and livestock, as well as promote the overall health and well-being of the animals. The company's North American headquarters has been located in Shawnee, Kansas for more than 50 years. We have direct access to their regulatory expertise.

BIVI is a leader in the animal health industry with its portfolio of innovative vaccine and pharmaceutical solutions for the prevention and treatment of disease within the swine, cattle, equine and pet markets. BIVI is the U.S. division of the global Boehringer Ingelheim Animal Health GmbH. Its U.S. headquarters are located within the Kansas City Animal Health Corridor in St. Joseph, Missouri, with other sites in Ames, Fort Dodge and Sioux Center, Iowa. Since it was founded in 1885, the family-owned company has been committed to researching, developing, manufacturing and marketing new medications of high therapeutic value for human and veterinary medicine. The BIVI team of experts is available to help coach a new company.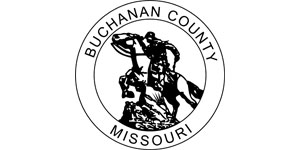 Buchanan County can help a new company secure economic incentives that will make their move to St. Joseph easier and more affordable. These incentives can also help make building a new business here much easier.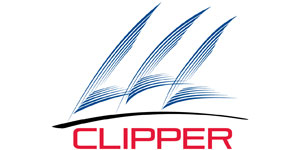 Clipper Distributing works with some of the largest names in the animal health field. They bring products to veterinarians and animal owners through a national network of distributor partners. Clipper represents a wide range of products from hard to find specialty items to money-saving generics with a concentration on companion animal.

Missouri Western State University offers certificates, associate, bachelor's and master's degrees. This regional university focuses on student-centered, high-quality instruction and emphasizes experience-based learning and community service. The partnership with MWSU offers prospective tenants and clients access to academic insight and expertise as well as student interns.

Mosaic Life Care (formerly Heartland Health) is the premiere integrated health–care system in northwest Missouri. Anchored by a 352–bed medical center located in St. Joseph, Missouri, it also offers physician group practices, business solutions and a foundation. Mosaic Life Care received the Malcolm Baldrige National Quality Award in 2009 and has been a member of the select Mayo Clinic Care Network since 2012.

Nestlé Purina—a global leader in the pet products industry—promotes responsible pet care, humane education, community involvement and the positive bond between people and their pets. In the U.S., Nestlé Purina Pet Care Company is the number one pet care company in sales, volume and market share. Some of our most popular and trusted pet food brands include: Purina® Dog Chow® brand dog food, Purina Cat Chow® brand cat food; Friskies® brand cat food and treats; Fancy Feast® gourmet cat food; Purina Beneful® brand dog food and treats; Purina ONE® brand dog and cat foods and Purina Pro Plan® brand dog and cat foods and treats. Nestlé Purina PetCare Company has a rich history of community involvement in the cities where we have manufacturing and research and development facilities, such as those found in St. Joseph. The Nestlé Purina R&D Center, which is working on innovations in pet health and nutrition, is a stakeholder in the St. Joseph Innovation Stockyard and helps entrepreneurs connect with Purina.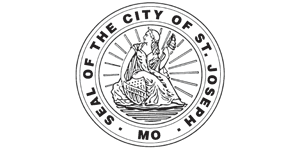 Some things you just can't learn from a history book. Like seeing where the Pony Express began & Jesse James ended. Today, St. Joseph retains its links to the past while looking toward the future. The city is home to 13 distinctive area museums, 12 annual festivals, and amazing architecture listed on the National Register of Historic Places. You'll also find great outdoor recreation throughout 48 parks, 26 miles of beautiful Parkway, outdoor concerts, and an arts culture unlike any other. Beyond being a wonderful place to call home, the city can also help a new company secure economic incentives that will make their move to St. Joseph easier and more affordable.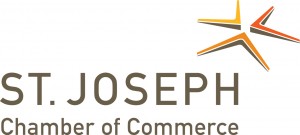 Since its inception in 1862 as the Board of Trade of St. Joseph, the St. Joseph Chamber of Commerce has been the catalyst for economic growth and development in Northwest Missouri. The Chamber strives to be the unified voice of business that advocates, promotes and inspires the St. Joseph area. The Chamber's mission, supported by more than 1,000 members, is to create partnerships to promote a culture of excellence and an economic environment, allowing businesses to succeed and the St. Joseph area to prosper.

In print since 1845, the St. Joseph News-Press offers in-depth news stories, featuring award-winning journalists and columnists with unique, local perspectives. Together with FOX 26 KNPN and newspressnow.com the News-Press delivers news when, where and how you want it. The converged efforts of these operations forms an unbeatable news-gathering team, the largest in Northwest Missouri.

The Western Institute of Missouri Western State University houses programs that engage and educate the community and extend the university's reach. Ranging from online learning and off-campus coursework to the Western Playhouse, study abroad and conferences, the varied units of Western Institute also include workforce development. It is this unit that obtained a $2.5M grant for the construction of the Christopher S. "Kit" Bond Science & Technology Incubator on the MWSU campus. In line with the grant, the Western Institute seeks to develop the Innovation Stockyard's connections to academic and community resources.
Why St. Joseph
St. Joseph is not only Missouri's best-kept secret, it's also where the highest concentration of Animal Health Corridor companies reside. Located only 30 minutes north of Kansas City, you'll find that St. Joseph is a great place to start a business—with easy access to industrial space, office space, labor, scientific and academic resources, and even the Kansas City International Airport. It's the ideal spot for starting—or growing—a new business, especially in the field of animal sciences. Better yet, St. Joseph is a wonderful place to live—filled with great restaurants, excellent schools, and national historic treasures, such as the Jesse James and Pony Express museums. Your team will enjoy the sights and sounds of this amazing historic jewel.
Latest News